There are still a few limitations with Google My Business Services.
But it takes less than 5 minutes to set up and is well worth your time.
The advantages: You'll be able to list the services your business offers alongside the prices.
When customers find your business listing on Google, they'll see your menu items listed under either "Services" or "Menu".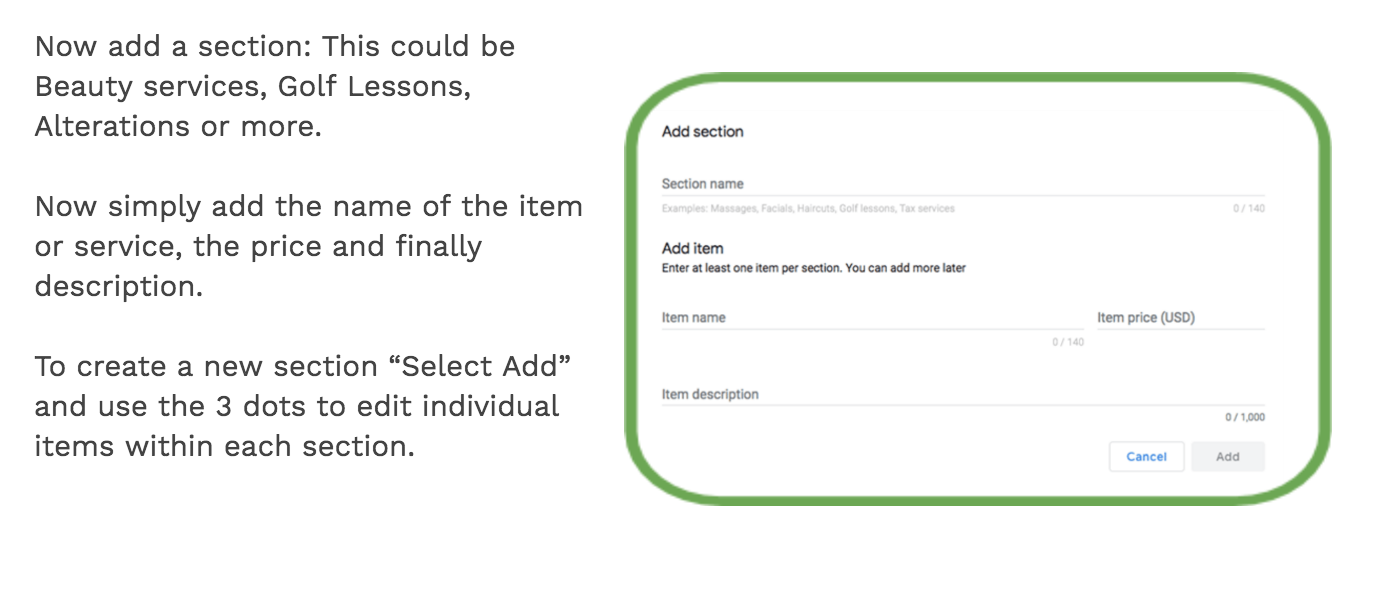 The services menu already appears on mobile, so it's likely to start appearing on desktop ASAP.
It's well worth adding your service list to Google My Business. Super easy and takes less than 5 mins!