As a Kiwi business owner or as someone responsible for launching a site, you are undoubtedly busy. Arguably, it isn't the best use of your time to try and learn all the ins and outs of SEO.
This blog post should simply give you an overview of important areas to keep in mind and address with those you are delegating them to.
We will be talking about 9 things your web developer should be doing when building your website.
1. The first thing your web designer should be doing. Has nothing to do with your web designer. The biggest issue we see with new websites or site redesigns is the brief. Ask yourself:
Why do I want a website? What will the website provide? Is it E-commerce, or does it just provide information?
Draft an outline of what you want your website to accomplish. What are your website conversion goals?
Note that you want it built with easy SEO integration in mind
Make sure you have clearly communicated the requirements of your website to your developer. This is extremely important for a successful, in-budget project.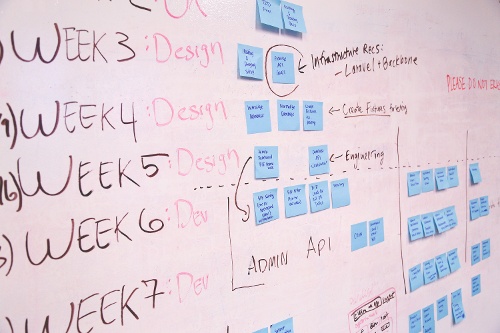 2. Responsive design. Make sure your new website will be responsive. No longer are m. sites looked well upon in the eyes of search engines. Create a seamless and consistent user experience across all devices. Also, make sure that not all desktop content loads on mobile. It's far more important for your mobile site to load quickly. If certain technologies or design aspects aren't essential, ask your developer to exclude them from mobile.
3. Information architecture is the love child of UX and SEO. If you want search engines to be able to find your content and serve it to users, you better nurture that child. Simply put: Your website cannot rank well if crawlers cannot access the content. From a user's POV, they should be able to easily find what they're looking for. The rule of thumb is to try and keep pages no deeper than 4 clicks from your homepage. Just keep it simple for users and search engine to navigate through your site and find content. **If you're unsure about what pages your website should have simply check out your competitors' sites for ideas.
4. Site speed. This is a very important aspect of your website – from a user and search engine pov. In the brief make sure to allocate time for your developer to optimise your site speed.
5. Content-first design. It is essential you have a consistent user interface. The best way for your web developer to achieve this is by having a clearly mapped out content strategy. Reflect on the types of content you will host. Give your developer a clear understanding of the types of formats you plan on using for content (video libraries etc). This way they'll know the functionalities necessary during the site build.
6. HTTP vs. HTTPS – the S means secure. Google likes the S. Make sure your web developer is giving you the S.
7. Canonical versions of your URLs. Give your developer a friendly reminder that whilst pages may have unique ID's within the website database, each piece of content should only accessible via one URL. Otherwise, you'll find duplicate content issues when Google can access the same piece of content via many URLs. Without one clear URL linking to one piece of content, pages will compete with one another unnecessarily.
8. Languages and locations. You know whether your site should only be local or international. And this may seem obvious but communicate this with your developer from the get-go. It will make it a lot easier to deal with localised keyword research, hreflang considerations, and duplicate content – prior to the site build. You'll need to decide whether to use separate country-level domains or multiple language/country combinations on a single site.
9. Machine readability (Flash, JS, iFrame) and structured data. It's likely your website will use a variety of technologies such as Javascript, Flash, and Ajax. Which can that can provide a better user experience. But, these technologies can be hard for crawlers to understand. We'd advise marking up your pages with structured data to improve your site's machine readability.
Remember, these are only a few of the things to keep in mind before building your digital space…
Here is where we want you to reconsider what it is you can do in-house, and where you'll need industry expertise. 
Still unsure? Check out the Konnector SEO workshop or join the K5 plan. We can help you navigate the most important aspects of your site build & connect you with industry experts.